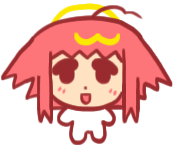 thanks for visiting!!! :3
12:12pm 12-13-2022

Jarebear

If I were a website, it would totally be this exact one. Neoratz/10 )
6:20am 12-11-2022

ratzombii

this website is really awesome, good job on all the effort
3:55am 12-07-2022

sammy

Website:

https://hardcoverspinalfluid.neocities.org/

this site rules omg?? amazing music and aesthetic choices. 10/10 i want literally every website forever to feel like this
9:45pm 12-06-2022

shrub

now this is epic
10:24am 12-03-2022

Lychee-bear

Website:

https://lychee-bear.neocities.org/

i love this website
2:42am 12-03-2022

tsu

this website is so cool!!! :3
3:46pm 12-01-2022

tsunami

Website:

https://scratch.mit.edu/users/--Tsunami-of-Cats--/

how did you make this? its really cool!
12:55am 11-28-2022

josie

Website:

https://tsiyo.neocities.org

this website is SO FREAKIN GOOD??!!!! i love it. keep it up
5:27pm 11-27-2022

Ian Boni

Website:

https://ianboni.neocities.org/

This website is all I could ever wish for for mine. You did a great job making this!
12:50pm 11-24-2022

yurmom

Website:

https://burhfart.neocities.org/

the legend known ass yurmom has made a mark here visit this Ʌ
8:53pm 11-22-2022

Rico

Hi! Just stopping by. Have a lovely day
6:41pm 11-22-2022

Ethosien

Website:

https://ethosien.neocities.org/

Such a cute website!
11:54am 11-21-2022

eth

WOAAH
4:34am 11-19-2022

Cresh

Website pretty
1:44am 11-16-2022

Cream

Website:

https://kurikurimix.neocities.org/

Hi, Cream here! I wanted Cookie to write in this message too, but he said this site was too cute for him... Hmph! As if he'd know anything about a good site! But I just wanted to say I love your site, it has such a nice vibe and you should be proud of how good it looks, and the custom art is so nice as well!! Well, that's all for now... Bye-bye!