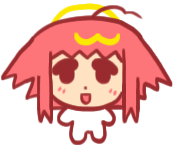 thanks for visiting!!! :3
3:27am 12-31-2022

Derpitron

This website is a fever dream 11/10
3:02am 12-31-2022

DAWG

uwu
6:07pm 12-29-2022

nat

Website:

https://splattacks.neocities.org/

this site is so lovely omg.... all the lil animated icons are so adorable!! love the vibes here
10:47am 12-25-2022

malto

I waz here
11:47am 12-23-2022

Cir_Europa

Website:

cir-europa.neocities.org

I love the warm colourz!!! more people should use them!
11:29pm 12-22-2022

pyr00pl00p

this is such a jeff skrungle i wish i could skringle as much as

skrinkly
10:09pm 12-22-2022

Kfir

I love your website! <3 It is so full of creativity and fun, it delivers the same magical feelings from the good old days of the internet. This is ART!
3:57pm 12-22-2022

jesse

UR SITE IS SO COOL OMGGGG!!!!
9:39am 12-21-2022

Evan Takeshi

OMG HIHIHIHIHI >v< ˚‧º·(˚ ˃̣̣̥⌓˂̣̣̥ )‧º·˚。.。:∞♡*♥
5:58am 12-21-2022

rowan

i was here!!!!!!!!>>>
2:26am 12-21-2022

amuffin

amazing
10:16pm 12-18-2022

khel

Website:

https://ed1c24.neocities.org/

i love your website so bad :-)
3:12pm 12-16-2022

ditzyd00__

cool website, very tasty, would eat
1:58pm 12-15-2022

Sukadori

I wanna eat this website in a good
6:50pm 12-13-2022

Palone

I like it